Executive Management
Dr. Mehmood Khan's distinguished career has included several senior corporate roles, including Vice Chairman and Chief Scientific Officer of Global Research and Development at PepsiCo, and President of Global R&D at Takeda Pharmaceuticals.
Before moving into the private sector Dr. Khan was a faculty member in endocrinology at the Mayo Clinic and Medical School, where he served as Director of the Diabetes, Endocrine and Nutritional Trials Unit. He also led programs in diabetes, endocrinology, metabolism, and nutrition in Minneapolis.
Dr. Khan is a member of the Board of Directors of Reckitt Benckiser and of the Saudi Research, Development, and Innovation Authority (RDIA), Executive Chairman of Life Biosciences, a member of the Saudi National Biotechnology Strategy Steering Committee, and Chairman of the Visiting Committee on Advanced Technology of the United States' National Institute of Standards and Technology (NIST).
Dr. Khan earned his medical degree from the University of Liverpool School of Medicine, England, and completed a fellowship in clinical endocrinology and nutrition in the Department of Medicine and Food Science and Nutrition at the University of Minnesota, Minneapolis. He is a Fellow of the Royal College of Physicians in London, a Fellow of the American College of Endocrinology, and an Elected Fellow in the Department of Pharmacology at University of Oxford.
Dr. Mehmood Khan
HRH Princess Dr. Al Saud's distinguished career includes roles at the King Abdulaziz City for Science & Technology (KACST), both as Director of the Saudi National Center for Genomics Technology, and as Director of the Saudi National Pre-Marital Screening Program. She also served as a scientist at the King Faisal Specialized Hospital and Research Center, where she carried out a range of research projects focusing on population genetics.
HRH Princess Dr. Al Saud has served as a member of the National Biotech Strategy Advisory Committee at the Strategic Management Office, and as a member of the National Nutrition Committee at the Saudi Food & Drug Authority, as well as being a past and present member of a number of other notable national and international committees. These include serving as a member of the Project Oversight Executive team for the Saudi Genome Project 2.0 at KACST; the S20 Future of Health Taskforce at the G20 Summit; and a committee member for the Princess Noura Award for Women's Excellence.
HRH Princess Dr. Al Saud holds a PhD in Genomics of Common Diseases from Imperial College London and a Master's degree in Genetics and Toxicology from McGill University, as well as a Bachelor's degree in Clinical Nutrition from King Saud University, Riyadh.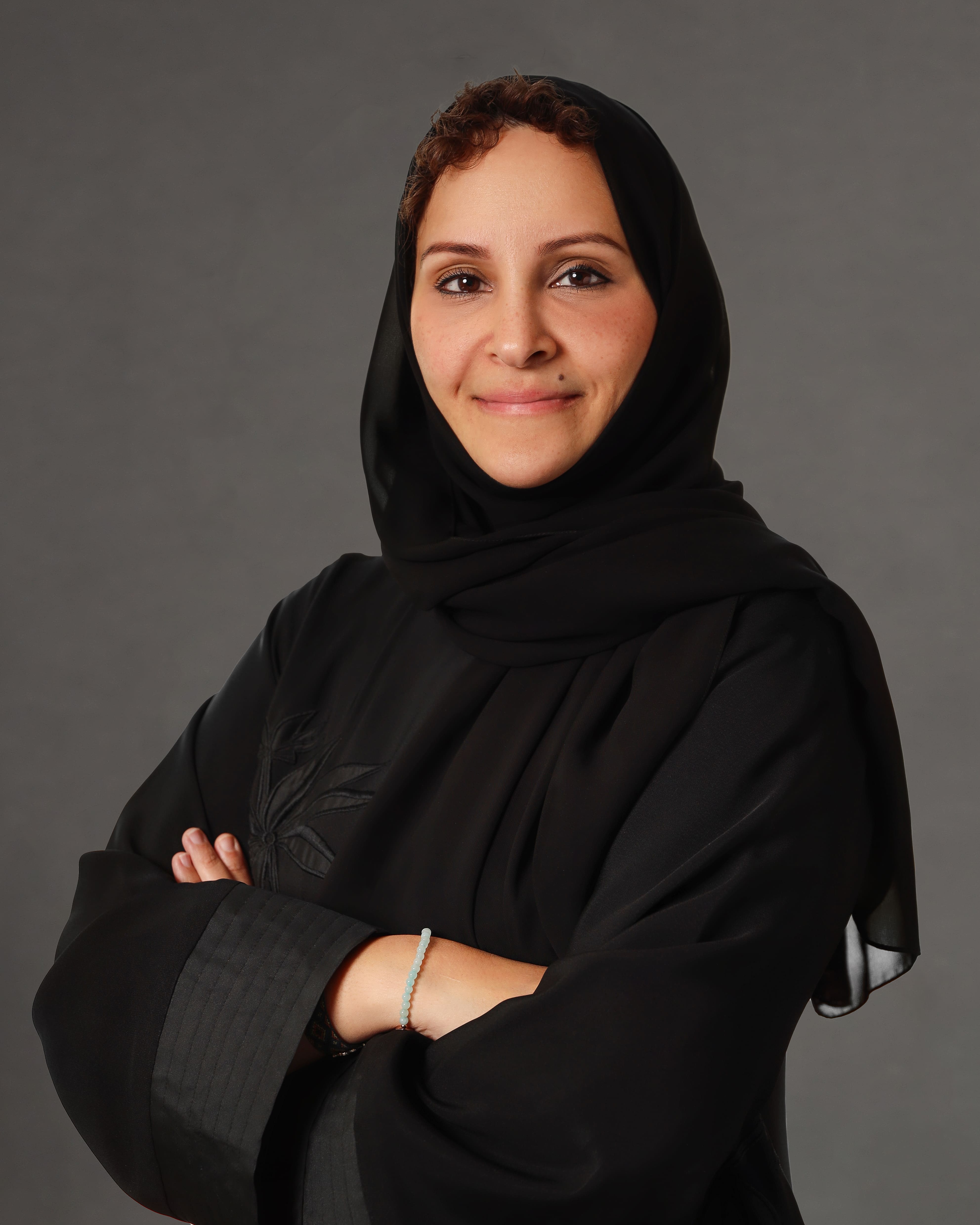 HRH Princess Dr. Haya Bint Khaled Bin Bandar Al Saud
Vice President of Organizational Strategy & Development
Dr. William Greene's leadership positions have included founder, biotechnology executive, investor, and clinician. As CEO, he built Iconic Therapeutics through discovery, clinical development and venture financing, leading to a successful sale of the company. He later helmed longevity biotech company Fountain Therapeutics and co-founded digital therapeutics startup Pear Therapeutics.
Dr. Greene spent 12 years at MPM Capital where he was a Managing Director and member of its Investment Committee, responsible for biotechnology and medical technology investments worldwide. He was also founding Chairman and head of the Investment Committee at the Global Health Investment Fund, a groundbreaking impact-oriented venture fund in collaboration with the Gates Foundation, which successfully scaled both investment returns and health impact simultaneously.
Earlier in his career, Dr. Greene was an Assistant Professor of Medicine at University of California at San Francisco (UCSF) and led clinical trials and strategy for a variety of therapeutic areas at Genentech.
Dr. Greene earned his BA from Wesleyan University and his MD from UCSF. He was a Robert Wood Johnson Clinical Scholar at Yale and a Howard Hughes Medical Institute Research Scholar at the US National Institutes of Health (NIH).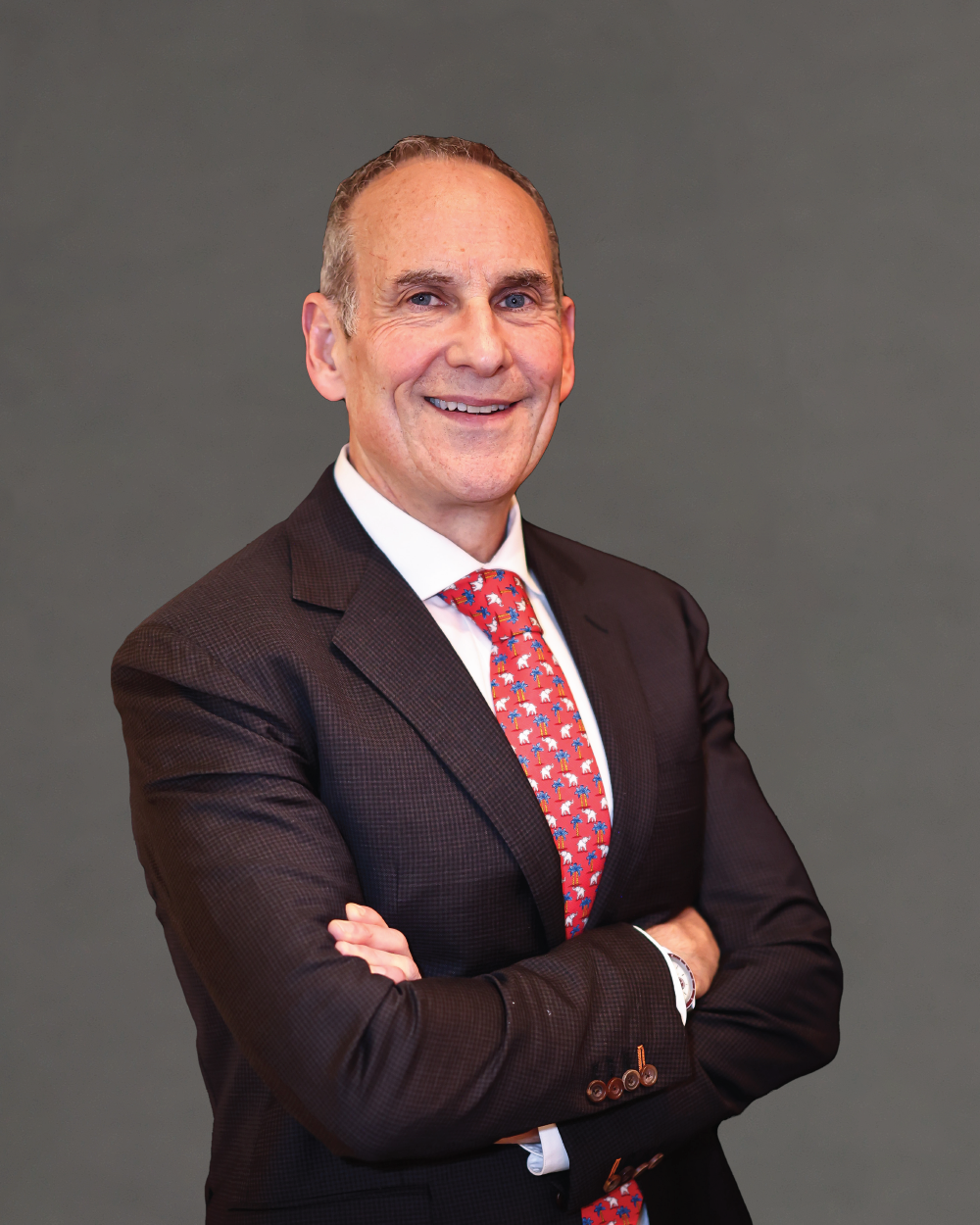 Dr. William Greene
Dr. Sierra's career has spanned academia, industry and government, including his role as Director of the Division of Aging Biology at the NIA/NIH, from 2006 to 2019, where he was an important contributor to the development of the concept of Geroscience, including the creation and leadership of the trans-NIH Geroscience Interest Group (GSIG). Before joining Hevolution in 2022, he was Director of Geroscience for Inspire.
Dr. Sierra holds a Ph.D. in Biochemistry and Molecular Biology from the University of Florida and was an Assistant Professor at the Medical College of Pennsylvania, and an Associate Professor at the Lankenau Institute for Medical Research in Pennsylvania.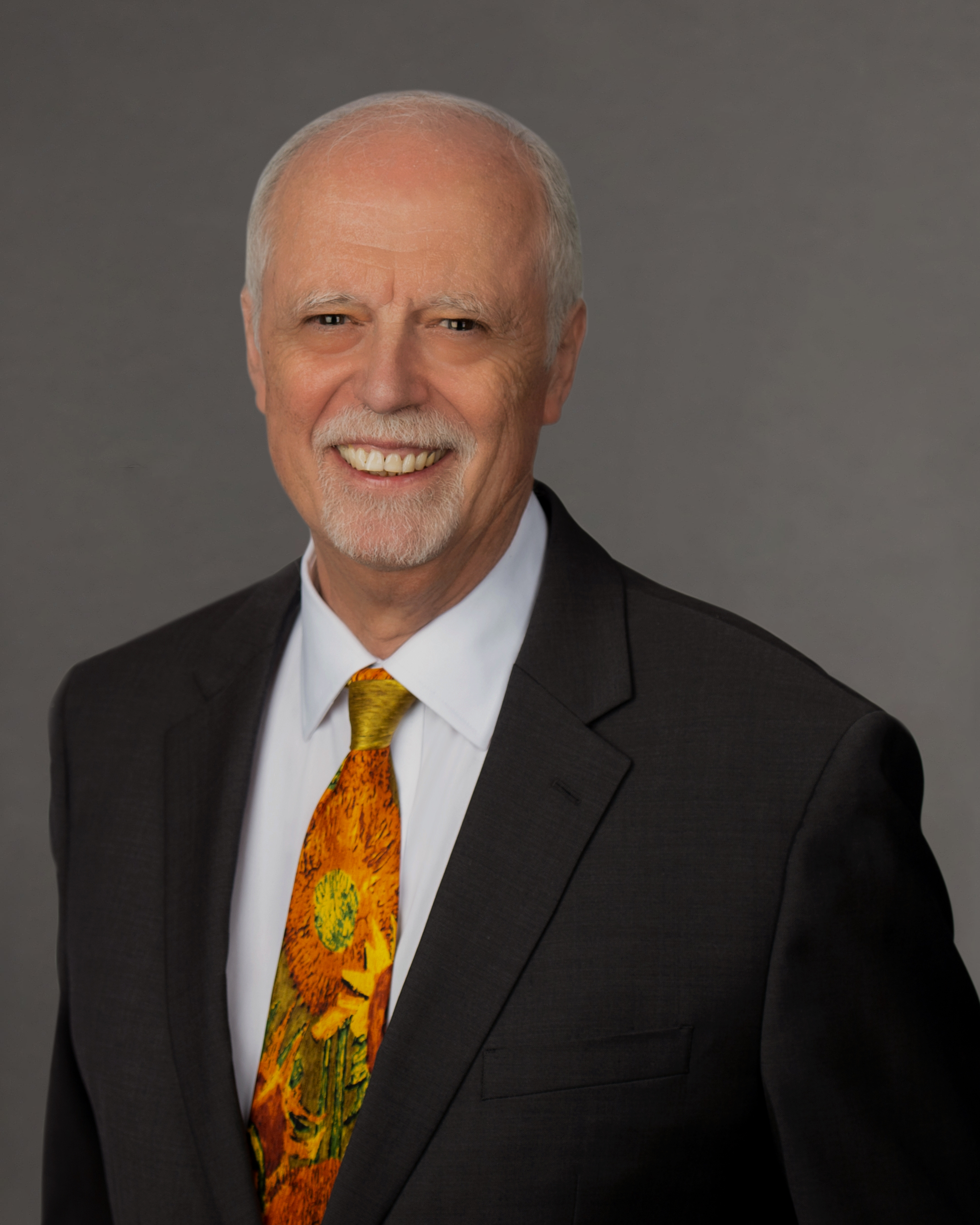 Dr. Felipe Sierra
Eng. AlSuwaiyel has a strong background in project management and his career spans senior roles within both the public and private sector.
He served as Chief Operating Officer for the Saudi Tourism Development Fund, and as Workstream Director for the National Shared Services Center in the Vision Realization Office at the Ministry of Health. His commercial experience includes roles as Corporate Affairs Group Manager at Intel Corporation, Government Sales Manager at Microsoft Arabia, and Public Sector Sales Leader and Technology & Intellectual Property Group Manager at IBM.
Eng. AlSuwaiyel has a BSc. in Systems Engineering from King Fahad University of Petroleum & Minerals.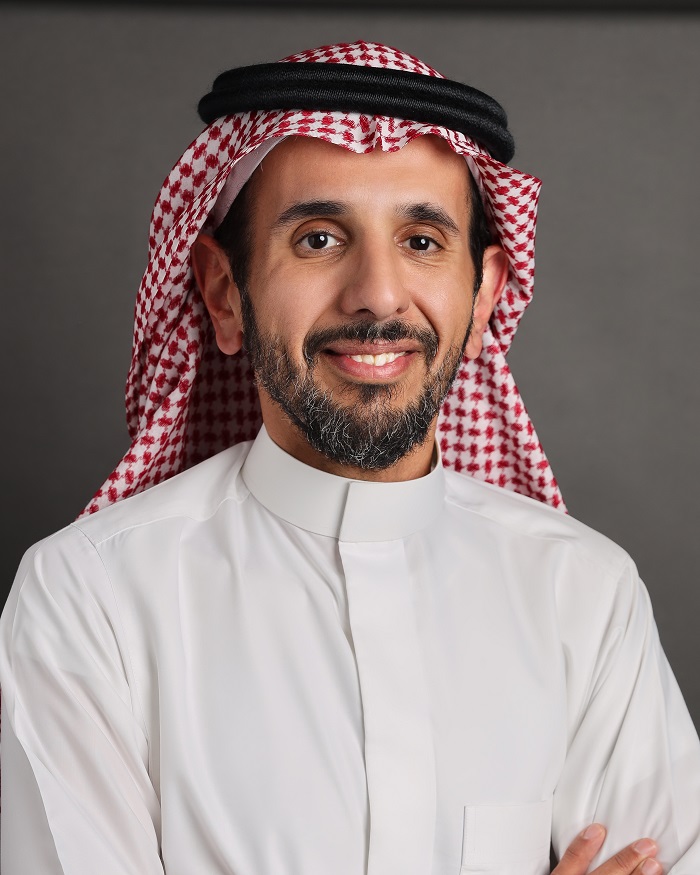 Eng. Ibrahim Mohammed AlSuwaiyel
Vice President of Operations
Sophia Pathai, MD, PhD, MSc is a physician with over 20 years of clinical and professional experience, including as an ophthalmologist in the UK's National Health Service (NHS), as a clinician scientist and faculty member at the London School of Hygiene & Tropical Medicine (LSHTM), and as a Staff Ophthalmologist on the Orbis Flying Eye Hospital. She later transitioned to the corporate sector, serving in global leadership roles in clinical development and medical affairs at Roche, AbbVie, and Johnson & Johnson.
Dr. Pathai holds an MBBS (medical degree) and BSc in Tumor Biology from University College London Medical School, and a Masters in Epidemiology and PhD from LSHTM. Her PhD, which was funded by a Wellcome Trust Clinical Fellowship, investigated clinical aspects of accelerated biological aging. She is a Member of the Royal College of Ophthalmologists (London), a Member of the Faculty of Pharmaceutical Physicians, and a Fellow of the Royal Society of Medicine. She was a mentor for the Johnson & Johnson WiSTEM2D Scholars Award Program and is a board member of Orbis UK.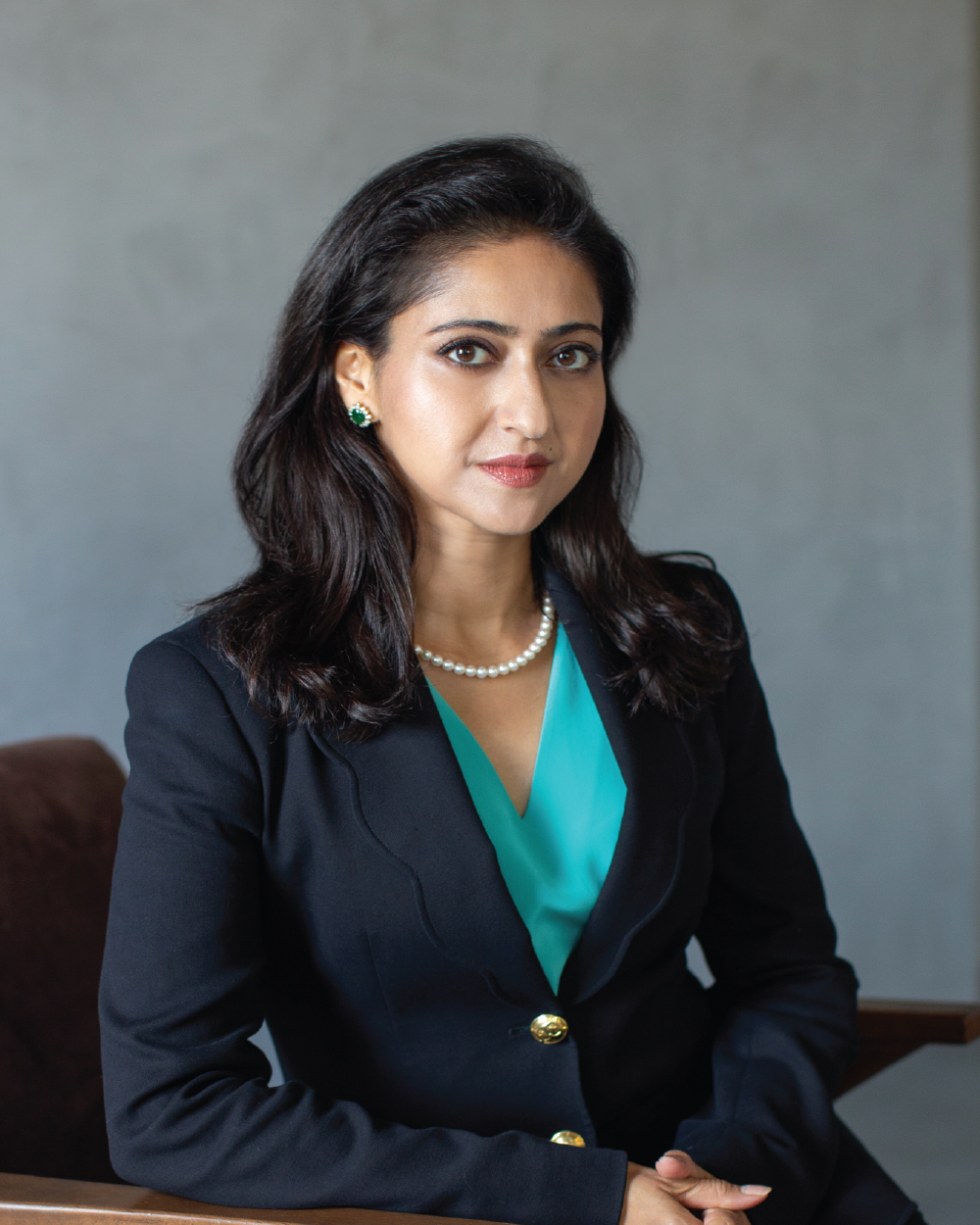 Dr. Sophia Pathai
Vice President of Medicine
Salman AlAsiry, Ph.D., Esq previously held various legal, academic, and executive positions at the Saudi Central Bank (formerly known as the Saudi Arabian Monetary Authority); Duke University; the Institute of International Finance; Taibah University; Taibah Valley Company; the Vision Realization Office of the Saudi Ministry of Health; and Health Holding Company.
Dr. AlAsiry holds Master's and Doctorate degrees, with honors, from Duke University School of Law.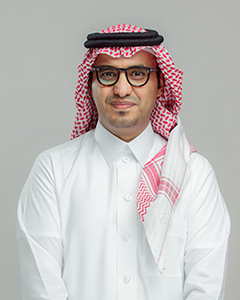 Dr. Salman AlAsiry
Vice President of Law, Ethics, and Compliance
Viviana Perez, PhD is a scientist with a focus on the biology of aging and geroscience. She was formerly with the US' National Institutes of Health (NIH) and National Institute on Aging (NIA). At the NIA she served as Program Coordinator and a member of the Leadership Team for the NIH Common Fund on Cellular Senescence (SenNet Consortium) with a $190 Million budget from the Office of the NIH Director. Her responsibilities included coordinating the activities of 19 NIH Institutes, as well as supervision of all activities in SenNet, with full voting rights in all funding decisions.
Prior to that, Dr. Perez was a tenured associate professor in the Department of Biochemistry and Biophysics at Oregon State University (OSU), as well as Principal Investigator at the Linus Pauling Institute at OSU. During her research career, she was continuously funded from a variety of Federal and non-Federal sources. She has published numerous papers in peer-reviewed scientific journals.
Dr. Perez holds a PhD in Biomedical Sciences, a Pharmaceutical Chemist degree (equivalent to MS) and a bachelor's degree in chemical and pharmaceutical science, all from the University of Chile in Santiago, Chile. She chairs the Biological Sciences Section of the Gerontological Society of America (GSA).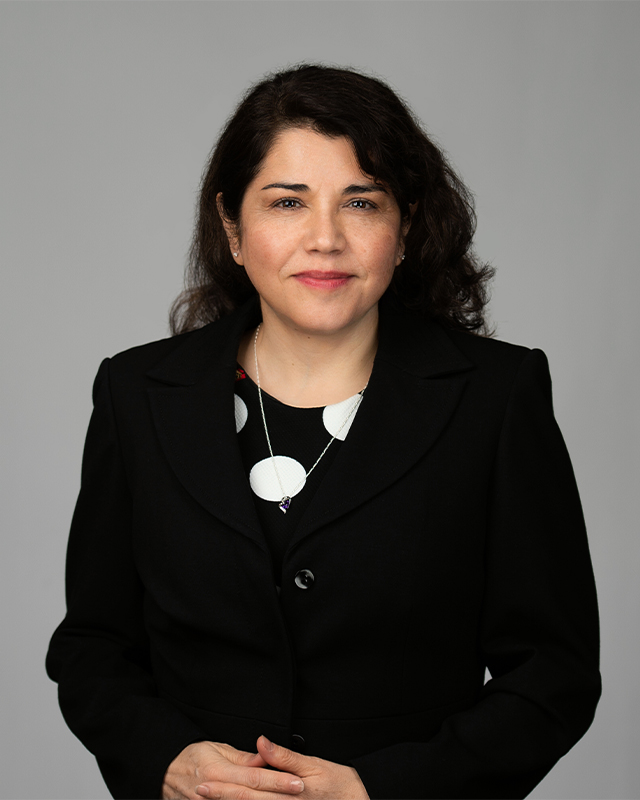 Dr. Viviana Perez
Vice President of Geroscience